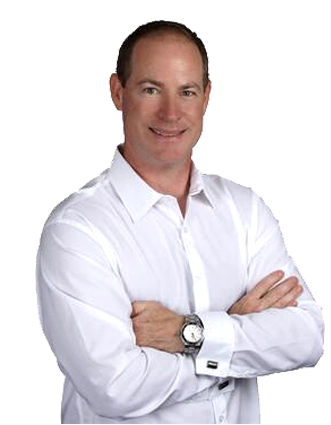 Mike Boland has more than 17 years of real estate experience serving the Naples and Marco Island area. After having a successful career in sales, TV commercial advertising, and the music and film industry in Los Angeles, Mike followed another passion of his: real estate.
Growing up in an accomplished family of architects and real estate developers, Mike received his B.S. degree in Construction Management from Missouri State University. Having spent years surrounded by his family's business, he developed a unique talent for assessing the value of a property and its potential. As a highly active agent and CFO of the Sandlin Team, Mike is thoughtful with his customers and savvy when it comes to negotiating on their behalf. He takes the time to walk his customers through the transaction and make sure they are educated and informed about their options. He is straightforward, patient, and notices the details that make a difference.
A six-time recipient of the Gulf Shore Life Real Estate Agent 5 Star Award, Mike has received numerous accolades to date for his impeccable performance and customer service including, induction into the the RE/MAX Hall of Fame 2015 and he will receive the RE/MAX Lifetime Achievement Award in 2022, a prestigious honor bestowed upon very few RE/MAX agents. Other honors include: RE/MAX Platinum Club Membership 2015-Present.
An active member of the Naples and Marco communities, Mike is a current member of the National & Florida Association of Realtors. Mike served seven years as Board of Directors for the Marco Island Area Association of Realtors and as the Chairperson of Professional Development. He and his family support the American Heart and Alzheimer's Association, Boyscouts of America and various other educational programs for kids.
Mike's enthusiasm for real estate is founded in his love for the Southwest Florida lifestyle and his passion for meeting new people and building life-long trusting relationships with them. He has an adventurous spirit and has traveled all throughout Asia, Canada, the United States and the South Pacific – where he worked as an adventure guide in New Zealand. Whether he is on a climbing expedition in Patagonia or Denali or scuba diving in the Red Sea off of Sudan, Mike relishes in being outdoors and helping others find the joy in the beauty that surrounds them. He shares his passion for fly fishing with an adventure group and leads them on an annual global fishing excursion. He maintains an active lifestyle and enjoys cycling, fishing, and scuba diving with his family. He resides in Naples with his wife and twin boys.