Southwest Florida is known for its glittering beaches and fantastic golf courses. Alongside the famous sites lies a treasure trove of hidden gems. Let's look at some of the locales that will give you a different perspective on Naples and Marco Island.
Naples Botanical Garden
A beautiful place to connect with nature and support the efforts to conserve plants. This 170-acre botanical garden was created in 1993 and features over 1,000 species. It is divided into different gardens and a typical tour can last up to two hours. Special events are held, and it is dog friendly at specific times.
Marco Island Historical Society & Museum
Over 250,000 visitors have enjoyed the museum, programs, and events since the campus was built. The mission is to preserve and share the history and heritage of Marco Island and the surrounding communities. The award-winning museum most recently won the Tripadvisor Travelers' Choice 2022 award and features the world-famous Key Marco Cat along with an array of exciting exhibits the entire family will enjoy.
Naples Zoo at Caribbean Gardens
This 43-acre zoo was the original site of the historic botanical garden in Naples in 1919. During the 1950's it opened as Caribbean Gardens, and the exotic animals were introduced in 1969. It is a terrific place to take the family. The Monkey Island boat tours and feeding the Giraffe's are real favorites.
Mackle Park and Canine Cove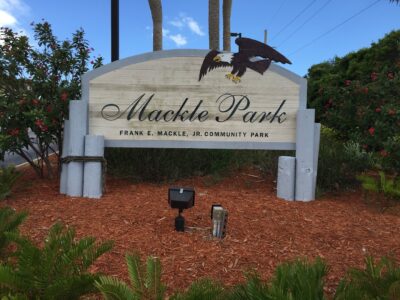 Mackle Park is an attractive community recreational facility located in Marco Island. With a walkway stretching around the lake, visitors get to enjoy a variety of activities. The park's facilities include a playground, basketball court, bocce ball, fishing, teen center, and fantastic camps and events throughout the year. There's something for everyone in Mackle Park, and many residents consider it their favorite hidden gem.
Naples and Marco Island are filled with incredible hidden gems well worth exploring, from serene lakes to off-the-beaten-path beaches, making it easy for Southwest Florida residents to discover something new. When travelling, sometimes it's best to discover places that not everyone knows about. These hidden gems will make exploring Naples and Marco Island even more exciting. What's great is that many of these destinations are easy to access, making them an ideal way for visitors and residents to make treasured memories on beaches that are still non-commercialized or even discover a treasure trove of nature, which we all love to explore.